Welcome to LIUPPA's Intranet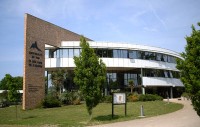 The LIUPPA laboratory is a special research team (EA 3000) created by the French Ministry of national education, higher education and research in January 2001 and comprising around 50 members.
It carries out applied research and its fields of expertise include:
Software engineering.
Software agents and components.
IT security.
Information systems.
Networks and protocols.
Processing of electronic documents.
Images and scientific visualization.
The LIUPPA is organized into two teams: MOVIES and T2I.
The members of the LIUPPA are located on different sites in:
Pau
Bayonne-Anglet
Mont-de-Marsan